The Wildenstein Plattner Institute, Inc. is non-profit, private foundation dedicated to the compilation of digital catalogue raisonnés and archives that support research in the field of art history.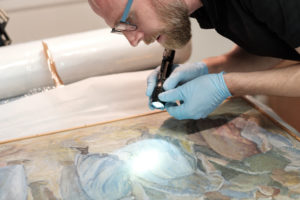 The WPI was co-founded in the United States in 2016 by Guy Wildenstein, president of Wildenstein & Company, and the Hasso Plattner Stiftung (HPS), the eponymous German non-profit organization of a leading entrepreneur in digital technology. Central to our mission is the production of an online database of catalogue raisonnés, made possible in part by the gift of all of the art historical archives and scholarly documents compiled by the Wildenstein Institute, including the rights to the catalogue raisonnés and critical catalogues published under its imprint. As an entirely distinct organization, the WPI is not the author of the Wildenstein Institute materials and makes no representation or warranty with respect to their content. These historic archives are maintained by the Fonds WPI in France and are currently being digitized for our use in the United States.
A fundamental component of the WPI's own research and publication initiatives is the development of a state-of-the-art, digital cataloguing and archiving platform. This tool, currently in development by our Berlin-based team of computer and data scientists, incorporates the most enterprising advancements in the Digital Humanities. The WPI's online catalogue raisonnés will link to digitized archival resources from our own holdings and from those of other institutions that make their data available on the Semantic Web. Object-specific information, which is found in traditional print catalogue raisonnés, will be enhanced by the digital tool with wide-ranging media and supporting documentation. Unlike static print catalogues, our digital publications will be continually updated and revised by the staff of the WPI according to strict standards and guidelines. Our goal is to make these forthcoming digital publications a dynamic and user-friendly resource for inquiry and future research.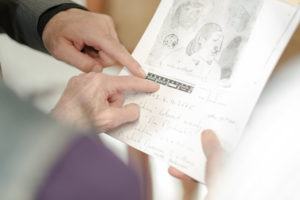 While the WPI is committed to revising and supporting select catalogue raisonnés initiated by our benefactor, we are also working to expand and diversify the roster of artists under our study. We actively consult with specialists in the fields of the digital humanities, library science, information technology and art history, and we rely on the expertise of scholars and art world professionals who serve on our catalogue raisonné vetting committees. Through these wide-ranging partnerships, the WPI hopes to make the study of art history relevant to the digital generation.
Our Platform: CAT
What is CAT?
The WPI is building an integrated Cataloguing and Archiving Tool (CAT) that will enable dynamic digital publications and the aggregation of digitized art historical data on an unprecedented scale. Developed in consultation with experienced researchers working on catalogue raisonnés for the WPI, the CAT provides a consistent foundation, on top of which art historians will be able to make their work accessible across different platforms and disciplines.

The basis of CAT is a relational database system, which allows the researcher to store structured information about art historical data points and archival resources. Our relational data model facilitates granular and precise recordings. The core information—such as the provenance, exhibition history and literature references—is enriched with semantic data and indexes that allow for powerful classification, organization and search capabilities.

Instead of using free-form text, our system encourages the use of controlled vocabulary where possible, which transforms language into a finite system of indexed terms and semantic correctness. One concrete example is the incorporation of authoritative thesauri established by the Getty, such as the Union List of Artists Names (ULAN) and the Art & Architecture Thesaurus (AAT).

Adopting a standard protocol of description enables seamless and accurate exchange of data from external sources and decreases the margin of error in correctly identifying an individual work of art. By leveraging a standardized relational data model and authoritative vocabularies, those who use CAT can be assured that their work will not be siloed, rendered obsolete, or hindered by inconsistencies in the future. Rather, researchers will find that they are able to conduct complex searches, as well as discover and generate meaningful links to digitized material hosted by many different institutions.
The WPI's CAT is a visionary tech platform, endowed with the expertise and the resources to usher in a new era of collaboration and accessibility in art historical scholarship and research.