The Wildenstein Plattner Institute, Inc. is non-profit, private foundation dedicated to the compilation of digital catalogue raisonnés and archives that support research in the field of art history.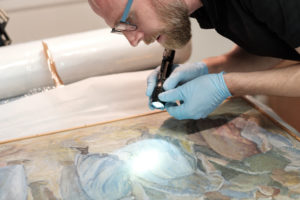 The WPI was co-founded in the United States in 2016 by Guy Wildenstein, president of Wildenstein & Company, and the Hasso Plattner Foundation, the eponymous German non-profit organization of a leading entrepreneur in digital technology. Central to our mission is the production of an online database of catalogue raisonnés, made possible in part by the gift of all of the art historical archives and scholarly documents compiled by the Wildenstein Institute, including the rights to the catalogue raisonnés and critical catalogues published under its imprint. As an entirely distinct organization, the WPI is not the author of the Wildenstein Institute materials and makes no representation or warranty with respect to their content. These historic archives are maintained by the Fonds WPI in France and are currently being digitized for our use in the United States.
A fundamental component of the WPI's own research and publication initiatives is a state-of-the-art, digital cataloguing and archiving platform, developed in consultation with a tech team in Germany.  The WPI's online catalogue raisonnés are designed to link to digitized archival resources from our own holdings and from those of other institutions that make their data available on the Semantic Web. Unlike static print catalogues, our digital publications will be continually updated and revised by the staff of the WPI according to strict standards and guidelines. Our goal is to make these forthcoming digital publications a dynamic and user-friendly resource for inquiry and future research. For more information on our technology, please click here.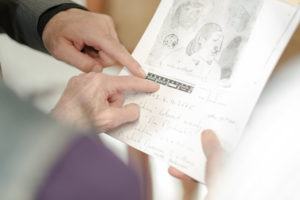 While the WPI is committed to revising and supporting select catalogue raisonnés initiated by our benefactor, we are also working to expand and diversify the roster of artists under our study. We actively consult with specialists in the fields of the digital humanities, library science, information technology and art history, and we rely on the expertise of scholars and art world professionals who serve on our catalogue raisonné vetting committees. Through these wide-ranging partnerships, the WPI hopes to make the study of art history relevant to the digital generation.