Jasper Johns
Redo an Eye
Roberta Bernstein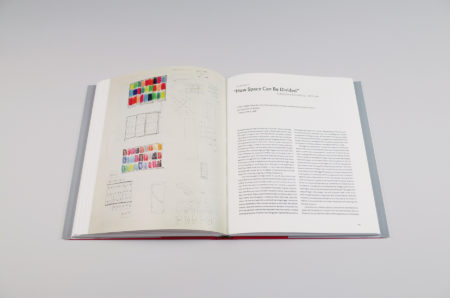 In the Fall of 2017, this first volume of the Catalogue Raisonné of Paintings and Sculptures of Jasper Johns was republished as a stand-alone book under the title Jasper Johns: Redo an Eye, and serves as the inaugural example of the WPI's vision to publish monographs in conjunction with online catalogue raisonnés.
Buy Redo an Eye at Yale University Press
Buy Redo an Eye at Amazon
"New information and fresh insights spring from every page of this book. Roberta Bernstein leads the reader through Jasper Johns's magisterial body of work with compellingly readable prose that conveys clear thinking and scrupulous research. This beautifully illustrated work exemplifies art history grounded in close and patient looking, far-reaching erudition, and deep sensitivity to one's subject matter."

Ann Temkin, The Marie-Josée and Henry Kravis Chief Curator of Painting and Sculpture, The Museum of Modern Art, New York
"In her rigorous examination of Johns's work, Bernstein offers an elegant narrative of his artistic practice, challenging the ways in which we have perceived his oeuvre until now. Skillfully capturing both the continuity and the radical developments that have made Johns the influential artist that he is, Bernstein encapsulates the distinct and diverse media, styles, and themes encountered in Johns's art, while deftly exposing both the underlying complexity and fluid nature of his practice."

James Rondeau, President and Eloise W. Martin Director of the Art Institute of Chicago
"Both a lucid introduction and a scholarly analysis, Bernstein's book provides the who, what , where, when, and how of Johns's art. Working on "other levels," Johns has produced a remarkable body of work. A material vision of objects whose making is inseparable from their meaning—and their mystery. Since the dreamed beginning of Flag, Johns has generated a complex array of meanings both personal and cultural. Subjects are seen, thought, and felt. A living record of true significance, revealed here in Bernstein's narrative, as an exemplary model. The name of the game. Required reading for students, artists, and anyone interested in what art means or can possibly mean today."

Terry Winters, Artist
Additional Resources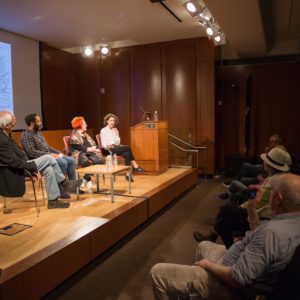 Event
Jasper Johns: A Life's Work @ The Brooklyn Public Library – April 26, 2018
How does the work of a significant living artist enter the canon and the archive? And how must the field of art become more inclusive when it comes to representing artistic legacies?