Comte Arnauld Doria's account of Gabrielle Capet's life and work remains a point of reference in the study of Capet, a student of the artist Adélaïde Labille-Guiard's and a sought-after artist during the French Consulate and Empire periods. Gabrielle Capet (1761–1818) left a vivid collection of portraits, 135 of which are presented in this catalogue.

Comte Arnauld Doria
1934
Les Beaux-Arts, Édition d'études et de documents,
collection "L'Art français"
127 pages, 25 x 32.5 cm
52 black & white illustrations
Out of print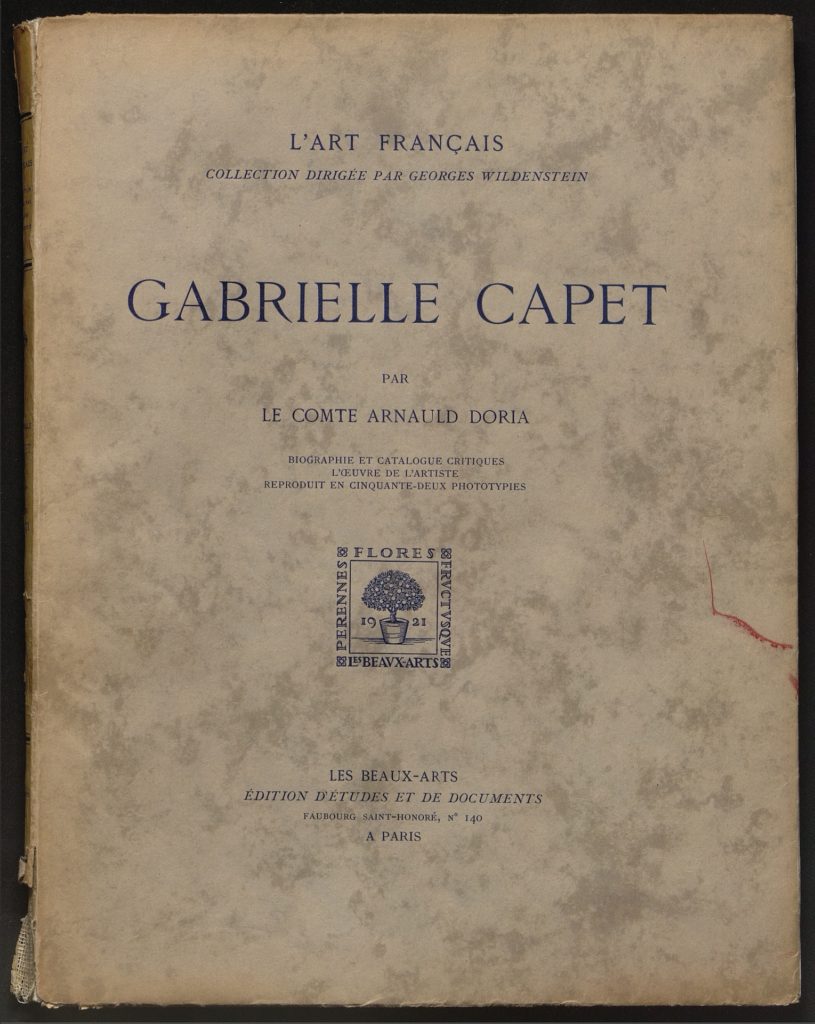 Gabrielle Capet
View full publication
arrow_forward
The Wildenstein Plattner Institute, Inc. provides access to the above publication in support of the foundation's mission to study and encourage appreciation for and advance knowledge of works of art. Copyright and other proprietary rights may be held by individuals or entities other than, or in addition to, the WPI. You are free to use this publication in any way that is permitted by the copyright and related rights legislation that applies to your use. For other uses, you may need to obtain permission from the WPI and/or other rights-holders.