Jasper Johns
Catalogue Raisonné of Paintings and Sculptures
Roberta Bernstein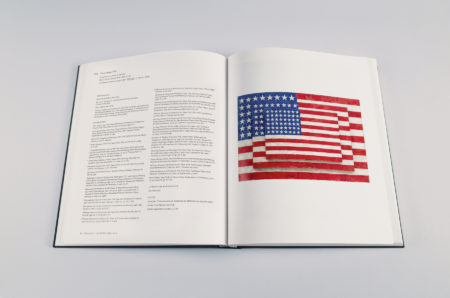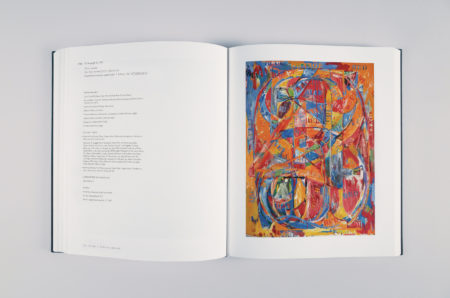 This definitive five-volume catalogue raisonné documents the entire body of painting and sculpture made by Johns between 1954 and 2014, encompassing 355 paintings and 86 sculptures. Foregrounding the art objects and maximizing the accessibility of information, the catalogue is a singular reference for scholars, artists, collectors, art professionals, and enthusiasts alike.
In lieu of individual texts, a richly illustrated monograph by Dr. Roberta Bernstein is presented as the first volume. Benefitting from Bernstein's art historical expertise, as well as her close personal and professional relationship of over 40 years with Jasper Johns, the monograph provides a unique and comprehensive narrative of the six decades of his artistic production.
In Volumes 2–4, each work of art is represented by a full-page reproduction, nearly all commissioned expressly for this publication, and is accompanied by full provenance and exhibition history. Volume 5 contains additional reference materials, including the literature references for individual works, an illustrated biographical chronology, full exhibition history, and extensive bibliography.

Buy the Catalogue Raisonné at Yale University Press
Buy the Catalogue Raisonné at Amazon
| | |
| --- | --- |
| Author | Roberta Bernstein |
| | 1578 pages |
| Publication Date | 2017 |
| Publisher | The Wildenstein Plattner Institute |
| ISBN-13 | 978-0300227420 |
"Bernstein's analyses [display] a blend of force and complexity.
[The Jasper Johns Catalogue Raisonné of Painting and Sculpture] set the standards of design and elegance, comprehensiveness and technical detail that inform the two additional complete Johns catalogues that have since appeared: one surveying his monotypes and the six volumes devoted to his drawings.
Her analysis discovers fascinating aspects of disguise, appropriation and elusiveness in Johns's imagery, materials, techniques and sources, while providing a taste of the frank, sometimes genial, yet enigmatic impression he makes in interviews and in person."

Kenneth Baker, "Complex, ingenious, emotional…" The Art Newspaper, no. 308 (January 2019), p. 10.
"[Bernstein's] scholarship on Mr. Johns assumed magisterial proportions . . . with the publication of a five-volume catalogue raisonné of his paintings and sculptures."

Deborah Solomon, New York Times, February 7, 2018.
"Enormous . . . a five-volume monument . . ."

Jason Farago, New York Review of Books, March 22, 2018.
"Meticulously researched and clearly written…Bernstein's monograph presents a sustained discussion of Johns's work as a whole, with frequent analyses of specific works.
The catalogue benefits from the participation of the artist and his studio staff. Indeed, Johns might even be considered an unacknowledged general editor of the project, which reflects the intelligence, elegance, attention to detail, severe beauty and emotional restraint for which the artist is known.
Lucidly organised… [the catalogue presents] the full scope of an artist's career, free from curatorial fiter…..Future writers on Johns will find many…revelations throughout this historic publication."

Catherine Craft, The Burlington Magazine, December 2017.
Additional Resources
Event
A Labour of Love: Creating the Jasper Johns Catalogue Raisonné @ Sotheby's – November 18, 2018
Jasper Johns scholars Roberta Bernstein and Kate Ganz spoke in a dynamic conversation, co-hosted by Sotheby's International Realty and the Wildenstein Plattner Institute.
Event
Roberta Bernstein, Jasper Johns's Painting and Drawing: A Dialogue @ The Menil Collection, Houston – Wednesday, January 23rd, 2019
Roberta Bernstein examined selected works from The Condition of Being Here: Drawings by Jasper Johns at the Menil Drawing Institute and discussed how they engage with related paintings.